Pest & Bug Control in Simi Valley
Keeping your home or business pest-free.
The beautiful weather in Simi Valley draws residents and tourists year-round. Unfortunately, that same beautiful weather provides the perfect climate for a wide range of home and residential pests that can quickly take over.
Looking for Simi Valley pest control? The knowledgeable and experienced team at Insight Pest Management specializes in eliminating troublesome pests and bugs and helping residents and business owners keep their properties pest-free. Whether you are struggling with ants taking over your home or trying to prevent property destruction from pests such as termites or rodents, our experts can help.
Contact our team today to schedule a FREE evaluation. If you choose us for same-day service for pest control, you can expect a quick and effective solution to your pest problem. We have a team of experienced professionals who are ready to respond to your needs on the same day you call. Our track record speaks for itself, and we are committed to providing top-notch service to our customers. We offer 5-star pest control services to our customers. Our team of experienced professionals is dedicated to providing top-quality service and effective solutions to your pest problems. Whether you need a one-time treatment or ongoing maintenance, we have a variety of services to suit your needs. We offer the best deal on pest control services in the area. Our prices are competitive and we provide top-quality service to our customers. We are confident that you will be satisfied with the value you receive when you choose us for your pest control needs. At our company, satisfaction is guaranteed with our pest control services. We are dedicated to providing the best possible solutions to your pest problems and ensuring that you are completely satisfied with the results. If for any reason you are not satisfied with the service you receive, we will work with you to make it right. Your satisfaction is our top priority.
Why choose us for professional pest management
Unlike other geographical locations, Simi Valley and our Southern California climate create a unique environment that allows bugs and pests to thrive.
Our team of expert commercial and residential technicians has a deep understanding of the pests that call our area home.
Armed with state-of-the-art technology, such as moisture meters, telescoping cameras, and UV lights, our specialists work to ensure every inch of your property is inspected and every pest is uncovered.
With their knowledge, our experts uncover how the pests are getting in and address these concerns, helping to ensure that every aspect of total pest management is addressed and your home and business stay pest-free.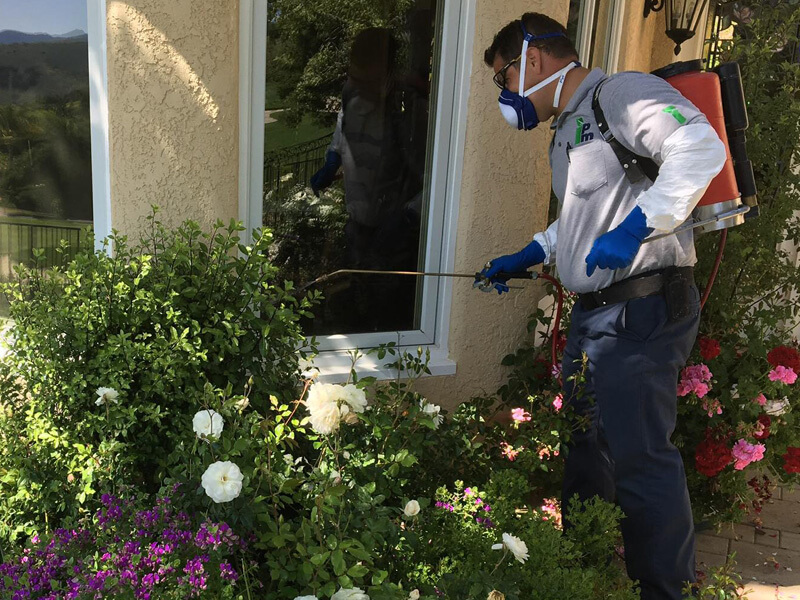 Very friendly, prompt service. We had an ant problem and it has been resolved. They send a text and email notifying us a couple of days ahead of when they will be performing our bi-monthly service which is a nice touch. Israel, who works the phone, remembers me whenever I've called. Very family-run.
Eric L.
Google

Since I first used this company to do some spot treatments, they have become my "go to" company for any issues I have. The service is reliable, the technicians are all very friendly and competent, and I trust that they take good care of my home. Thank you!
Andy B.
Google

Insight had excellent follow up, they were on time for appointments and had very clear communication including a complete report at the end. They answered my many questions with complete patience. I will be using them for some additional pest control work soon. I highly recommend them!
Melanie A.
Google
Quality pest management is not just about the extermination or removal of the pests in question.
Pest management is about the big picture and ensuring that the pests are removed and that they are unable to gain entry as they did before.
Every pest infestation is unique, but when our technicians arrive, you can expect: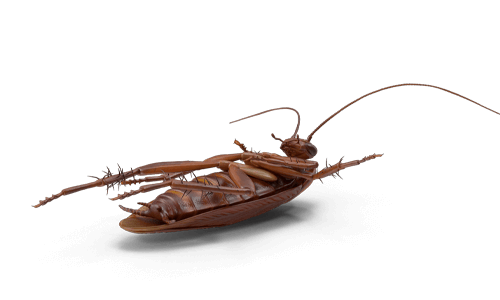 SoCal Special
Preventative plan for homes up to 2500 sq/ft *
Covers Most Crawling Pests

Exterior Perimeter, Windows & Door Insect Prevention

Exterior Spider De-Webbing

1 Free Re-treatment Mid-Cycle

Annual Termite Inspection
Premium
Covers All Pests and Rodents up to 2500 sq/ft *
Covers All Crawling Pests

Exterior Mice & Rat Prevention includes 4 Rodent Bait Stations

Exterior Perimeter, Windows & Door Insect Prevention

Exterior Spider De-Webbing

1 Free Re-treatment Mid-Cycle

Rodent Exclusion Inspection

Annual Termite Inspection
Exclusive
Covers All Pests and Rodents up to 2500 sq/ft *
Covers All Crawling Pests

Exterior Mice & Rat Prevention includes 8 Rodent Bait Stations

Exterior Perimeter, Windows & Door Insect Prevention

Exterior Spider De-Webbing

Unlimited Free Re-treatments

Interior Mice & Rat Prevention

Rodent Exclusion Inspection

Crawl Space & Attic Trapping as necessary

Annual Termite Inspection
*For homes larger than 2,500 square feet please call for pricing.
We stand behind our proven pest control and management methods, as well as the expertise of all our highly qualified technicians when it comes to ensuring that your home or business is pest-free. We offer a 30-day indoor guarantee, and, should the pests return, our technicians will return at no additional cost to you.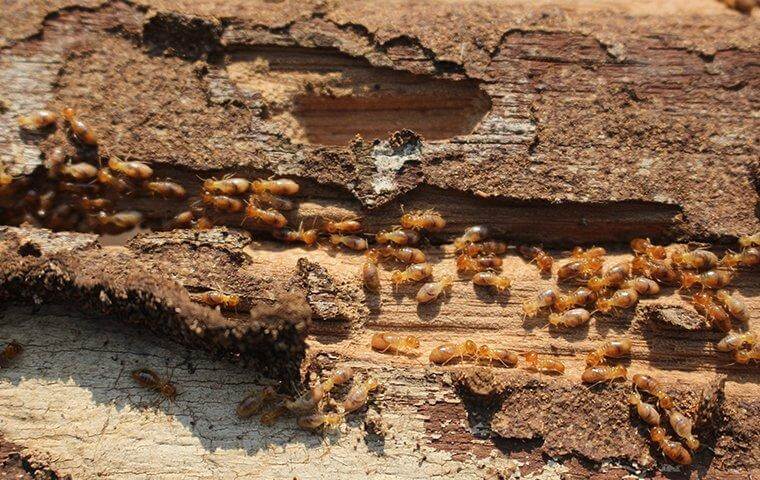 Don't wait until the pests take over
Are you waking up in the morning to new trails of ants throughout your home? Are you hearing scratching in the walls at night? Have you noticed signs around your foundation, such as sawdust-like pellets or translucent wings, that may indicate the presence of termites?
Unfortunately, in Simi Valley, the presence of these pests is very common. While their presence may make your skin crawl, these pests can also be causing severe structural damage to your property and spreading germs that can make your family or customers ill. Addressing pest infestations as soon as they are detected is essential to help keep you and your property safe.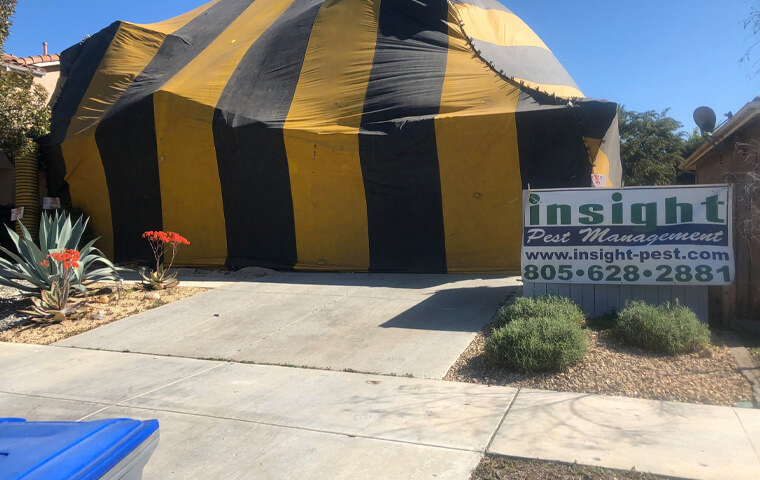 We create a custom pest management plan for you
When you call our team, you can expect pest control and management that works, not just today, but into the future. While other pest management companies may come out with a quick extermination visit, pest management is much more than that.
By conducting an in-depth inspection, we have a clearer picture of the method of entry and the damage that these pests have already caused. With this information, we can help you address this damage and ensure that any places of entry are addressed, helping to keep your home or business pest-free for the long term.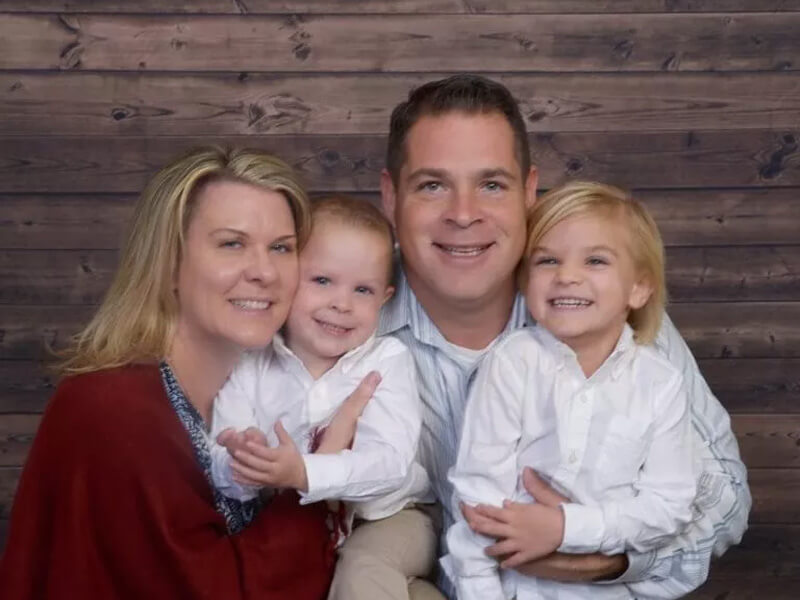 Locally owned & family operated
Israel and Christina Alvarez have lived in Ventura County for over 15 years.
Insight Pest Management was started out of their home in Ventura, California. The business has grown to support 6 full time employees and have an office location near Simi Valley, CA.
The pair are excited to raise their two sons in the area while contributing to their community through projects and leadership roles.
Using the latest pest control methods
Insight Pest Management is the best-rated termite company in Simi Valley.  On the first visit we will conduct a thorough inspection of property to determine the issue.  If necessary, we bring in state-of-the-art equipment, such as moisture meters, telescoping cameras, and UV lights to help identify high risk areas such as entry points, leaks, and cracks.
Stop pests in their tracks today!
You don't have to let pests keep you from enjoying your Simi Valley home or yard. The expert team at Insight Pest Management is committed to keeping your home or business pest-free so you no longer have to worry about the potential health risks and property damage these pests can cause. Contact us today for a free evaluation and let our team eliminate your pests once and for all.
Frequently asked questions
What pests are managed by Insight Pest Management?
At Insight Pest Management, we focus on the control and management of all pests, including those that crawl, fly, and pose potential risks to your health and can cause property damage. These can include ants, cockroaches, spiders, gnats, flies, yellow jackets, mosquitoes, termites, rodents, and birds.
Are the chemicals you use safe for children and pets?
All of the products we use are regulated by the Environmental Protection Agency (EPA) and used according to their guidelines to help minimize any potential risk to people and animals. We understand that many customers may be looking for a non-chemical pest control solution and offer those treatment options when possible.
How often Will I need service?
Pest management is not a one-size-fits-all solution, so determining how often you need pest management service will depend on your property and the pests in your area. During our free evaluation, our technicians will conduct a thorough inspection and provide recommendations for regular treatment services to help ensure the pests do not return.
Do you offer indoor and outdoor pest treatment options?
Treatment plans are available for both indoor and outdoor infestations and are determined after a thorough inspection. Once pests are controlled, the focus of pest management moves to outdoor treatments in order to prevent the entry of pests into the building.
We offer 5-star Simi Valley​ pest control services
Simi Valley is a city located in Ventura County, California. Known for its peaceful, suburban atmosphere and high quality of life, Simi Valley attracts families and professionals seeking a safe and friendly community. The city is surrounded by rolling hills and scenic mountains, offering residents ample opportunities for outdoor recreation, including hiking, biking, and camping. Simi Valley is also home to several parks and open spaces, including Rancho Santa Susana Community Park, providing residents with access to nature and wildlife. These factors, combined with its attractive housing market and low crime rate, make Simi Valley a desirable place to live for those seeking a peaceful, suburban lifestyle with access to outdoor recreation and a strong sense of community.