Pest & Bug Control in Oxnard
You don't have to share your home or business with pests!
Oxnard, California is home to beautiful weather and pristine duned beaches that attract residents and tourists from around the world. Unfortunately, these beautiful conditions also make us prone to pest infestations that can quickly take control of your home or business.
Looking for Oxnard pest control? At Insight Pest Management, our expert technicians have a deep understanding of the pests common to our area, how to treat them, and how to help keep them from entering and infesting your home or business. In the world of pest management, pest prevention is essential if you want to keep your property pest-free.  
Contact our team today to schedule your FREE evaluation today.
Why choose us for professional pest management
With over 20 years of commercial and residential pest control and management experience, our team understands that pest control is not a one-size-fits-all treatment plan. Every residential home or commercial business is different, and their pest problems need an individualized pest control approach. 
Our inspectors are armed with state-of-the-art technology, such as telescoping cameras, moisture meters, and UV lights, so you can feel confident that they will find pests and points of entry that are often missed by our competitors, meaning every aspect of pest control in Oxnard can be addressed.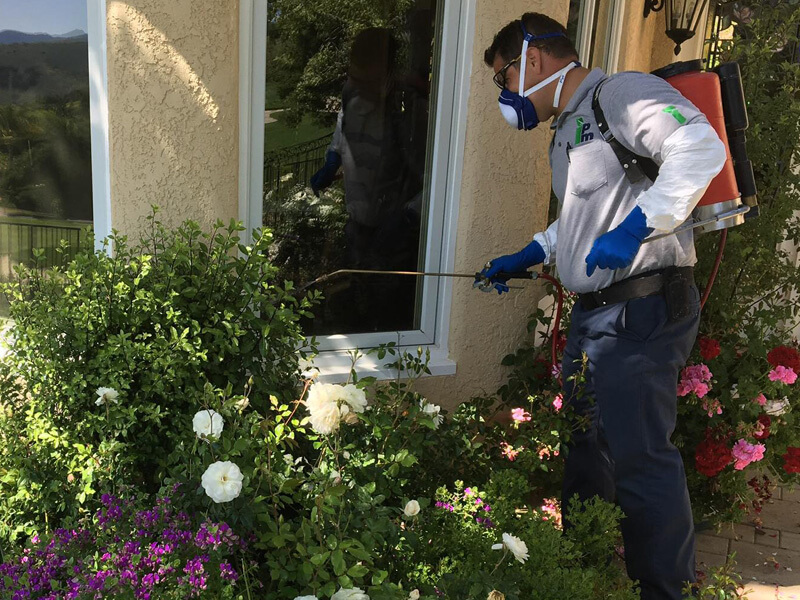 Super professional and very responsive. These guys took care of all things termite-related during our home buying process and did a fantastic job. Will use again in the future!!
Lindsey B.
Google

We have been using Insight pest management for years. They are friendly and on time. It's nice to be able to call and speak with the owners if you need advice. Thank you!
Rachel C.
Google

Insight is the best pest control company we have used and we had tried all the corporate companies. Insight is reliable, efficient and honest. I would highly recommend them.
Sara C.
Google
When it comes to pest control, we do not simply come in, spray and call the job done.
While this approach may address some pest issues, it is unlikely to work in the long-term. Instead, our experts take the time to fully inspect your Oxnard property and evaluate your unique situation.
With our technicians, you can expect:
SoCal Special
Preventative plan for homes up to 2500 sq/ft *
Covers Most Crawling Pests

Exterior Perimeter, Windows & Door Insect Prevention

Exterior Spider De-Webbing

1 Free Re-treatment Mid-Cycle

Annual Termite Inspection
Premium
Covers All Pests and Rodents up to 2500 sq/ft *
Covers All Crawling Pests

Exterior Mice & Rat Prevention includes 4 Rodent Bait Stations

Exterior Perimeter, Windows & Door Insect Prevention

Exterior Spider De-Webbing

1 Free Re-treatment Mid-Cycle

Rodent Exclusion Inspection

Annual Termite Inspection
Exclusive
Covers All Pests and Rodents up to 2500 sq/ft *
Covers All Crawling Pests

Exterior Mice & Rat Prevention includes 8 Rodent Bait Stations

Exterior Perimeter, Windows & Door Insect Prevention

Exterior Spider De-Webbing

Unlimited Free Re-treatments

Interior Mice & Rat Prevention

Rodent Exclusion Inspection

Crawl Space & Attic Trapping as necessary

Annual Termite Inspection
*For homes larger than 2,500 square feet please call for pricing.
We stand behind our proven pest control and management, as well as the expertise of all our inspectors and technicians. We guarantee that your interior Oxnard property will be pest-free for 30-days after treatment, or we will return at no additional cost to you.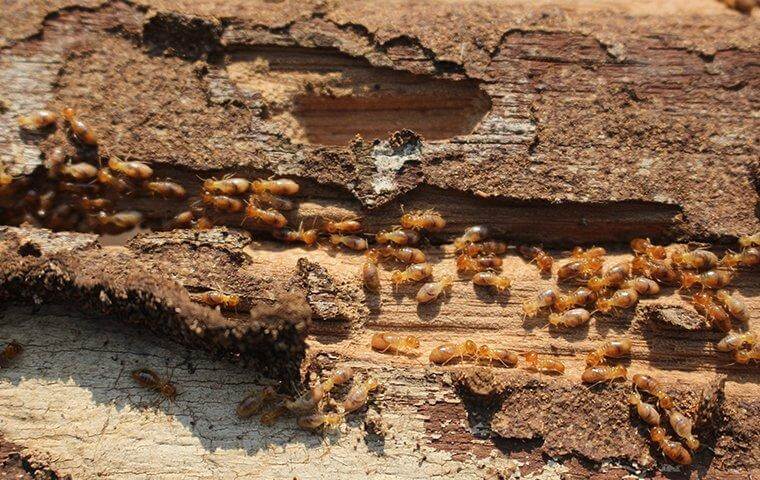 Have rodents decided to move in? Can you hear them in the walls or in the attic? Do you fear that your home may have a termite problem? Are ants climbing your counters or spiders taking you're your windows?
Unfortunately, these are some of the main concerns that affect residents in the Oxnard area, and some of them can cause major structural damage to your home or affect your health. But you don't have to share your property with these pests! Our team of experts can help.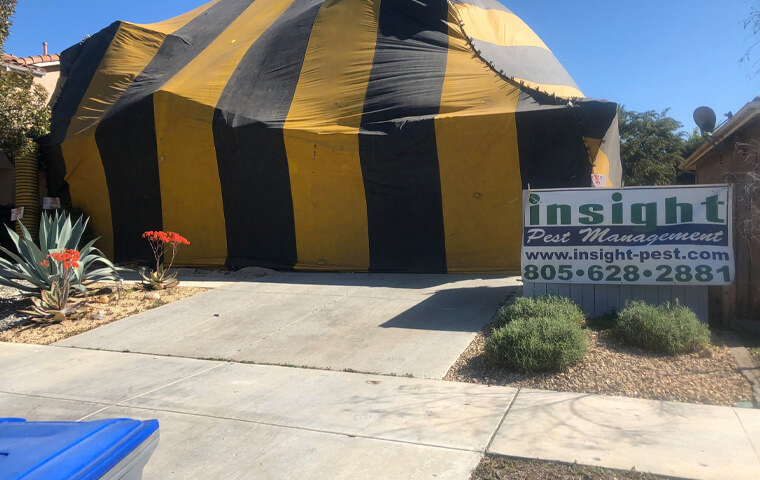 Our tailored pest plans eliminate troublesome pests
We understand that a pest infestation is a personal emergency to you and your home or property. While our competitors may come in with a quick spray and call it done, you will not receive that approach from our professionals. Effective pest control and management come from understanding the complete picture and our experts take the time to uncover the root of the problem. 
Once the full scope of the infestation is understood, our team gets to work to address every concern, eliminating all the pests, and addressing potential property damage. For example, rodents can damage and soil insulation within the home. Our team removes the insulation and potential health risk safely and replaces it with new R-30 insulation. Once everything is addressed, our experts talk with you about deterrent programs to help ensure your property stays pest-free.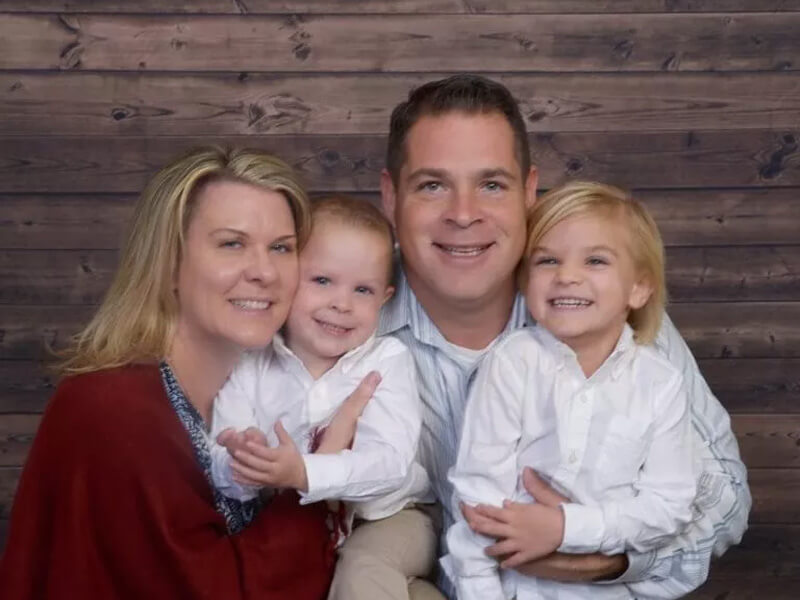 Locally owned & family operated
Israel and Christina Alvarez have lived in Ventura County for over 15 years.
Insight Pest Management was started out of their home in Ventura, California. The business has grown to support 6 full time employees and have an office location near Oxnard, CA.
The pair are excited to raise their two sons in the area while contributing to their community through projects and leadership roles.
Using the latest pest control methods
Insight Pest Management is the best rated termite company in Oxnard.  On the first visit we will conduct a thorough inspection of property to determine the issue.  If necessary, we bring in state-of-the-art equipment, such as moisture meters, telescoping cameras, and UV lights to help identify high risk areas such as entry points, leaks, and cracks.
Stop pests in their tracks today!
With Insight Pest Management in Oxnard, you don't have to share your space with creepy crawlies and destructive pests like rodents, birds, and termites. We help ensure your property is pest-free and you no longer have to worry about potential health risks or structural stability due to pests. Contact us today for your free evaluation and let our experts take care of your pest problem once and for all.
Frequently asked questions
What pests do you cover?
At Insight Pest Management, we understand that no pest is a good pest! Our services cover most crawling pests found in Oxnard, such as ants, cockroaches, and spiders.

We also address those pesky flying bugs, such as gnats, flies, yellowjackets, and mosquitoes. In addition, we focus on those pests that can cause structural damage and potential health risks, such as termites, mice, rats, squirrels, pigeons, starlings, and sparrows.
How do I know how often I need service?
Every property and pest situation are different, so there is no clear answer to this question until our inspectors can evaluate your property.

During your free evaluation, our inspector goes over your pest risk and creates a custom treatment plan and deterrent program based on your unique needs.
Are the chemicals you use safe?
All the chemicals we use are registered and approved by the Environmental Protection Agency (EPA) and are used according to their guidelines in order to minimize any potential risk to you, your family, your pets, or your customers.

In addition, we offer non-chemical pest control treatment options for our more environmentally minded customers.
Do you offer indoor and outdoor pest treatment?
We address indoor pest infestations when necessary. After pests are eliminated from the home, our pest management programs focus on the outside and keeping pests from making entry to your home.
We offer 5-star Oxnard pest control services